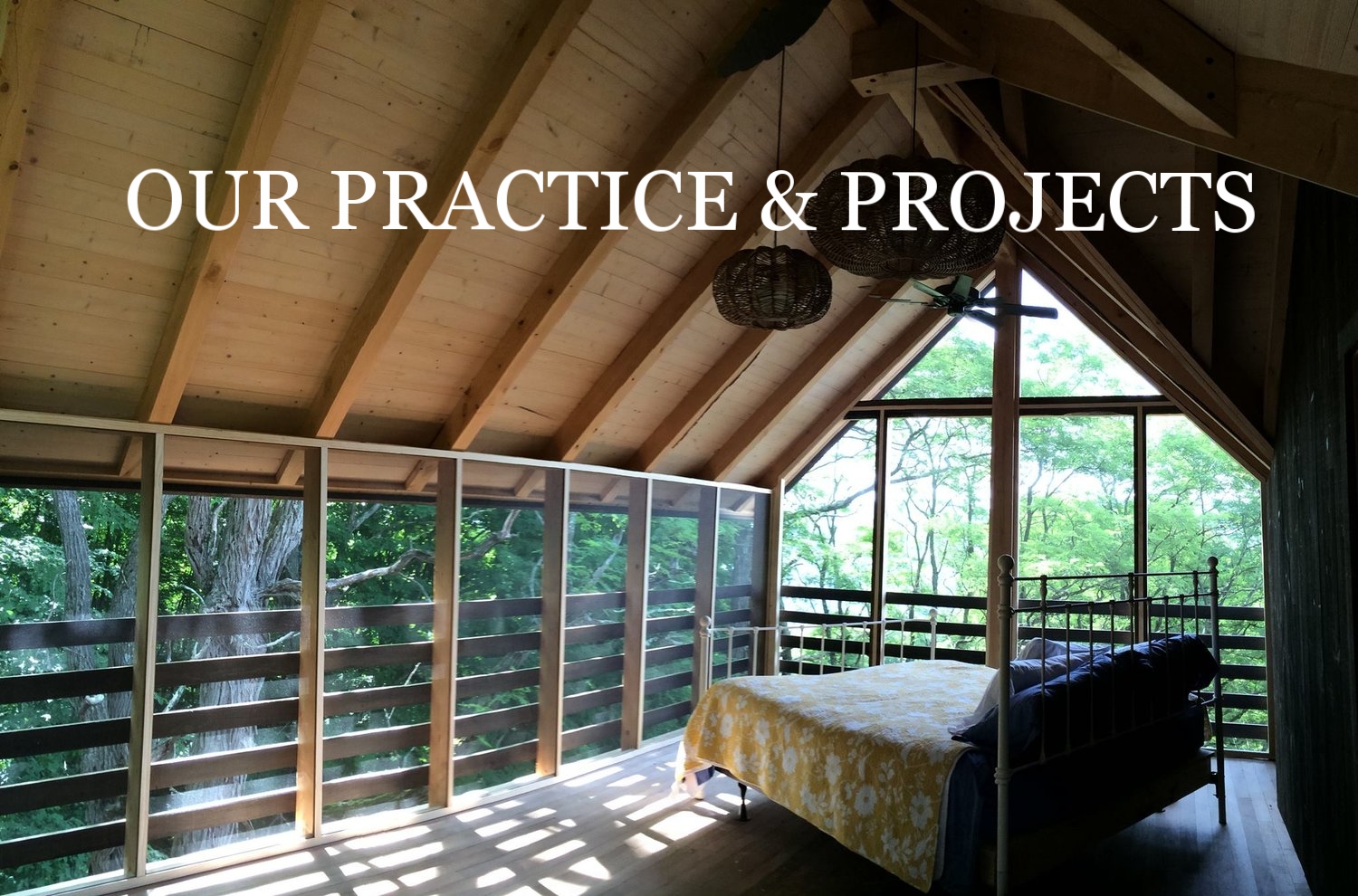 Drawn by desire...
Great Blue Heron Studio Architects (GBH) is a full-service architecture firm specializing in remodels, additions, custom new construction, and small commercial projects, based in Morrisville, Vermont, also with operations in Atlantic Highlands, New Jersey. Our name is derived from the bird representing uniqueness, independence, strength, silence, natural stability, grace, beauty, and a balance between relating and standing alone. These same principles exist in the culture of our firm.
Improving your life, your relationships and your community is vital to our approach to design. Every project is managed in an efficient and effective manner to provide you with the results you desire. Whether your project is a small home, remodeling an existing structure, or new construction of an educational or senior living space; we want the opportunity to learn more.
The objective of the GBH is to be intensely involved in all stages of the projects, from first sketch until the last screw. By thorough detailing and involvement of specialist companies in early states of the projects the balance of ambitions and budget can generate maximum result of quality. The GBH team combines the dynamic of a creative office with two decades of top-level architectural experience. Combining architects as well as technical trained staff in design as well as building stages leads to maximum results.
strong business practices
Quality design is about more than materials and elevations; it is also about strong business practices. The better we are at internal operations, managing teams, and streamlining processes, to more efficiently your project will be run.
Great blue Heron Studio Architects (GBH) is a part of a rare network of small architecture firms committed to improving all aspects of business practice. Charrette Venture Group and GBH formed a long-term partnership in 2016. This partnership ensures our firm receives constant support services from a team of experts dedicated to best practices in architectural firm management.
Your project will not only receive excellent design services; it will be supported by a design firm that is also a well run business. This translates to a better use of your dollars, as well as confidence that our architect/client relationship will continue to grow into the future.
One of the driving forces behind the firm...
family
Jay has a son and daughter and has been married to his wife Sharon, since 2009. The family has a 50 acre farmstead where you'll typically find chickens, pigs and a large garden. The children have been home schooled since birth, although their son has recently asked to attend school a few days a week and he is loving it. They enjoy skiing, travel, and swimming.
Jay Caroli, AIA
Registration
Vermont, New Jersey, NCARB
Related Pursuits
American Institute of Architects
Certified Passive House Consultant
River Arts, Board of Directors
Habitat for Humanity, Construction Committee Chair
Northeast Sustainable Energy Association
Jay chose architecture as a means to live a creative life. Founder and lead architect of Great Blue Heron Studio Architects, he is especially interested in creating beautifully simple designs that are environmentally inspirational. Jay has the ability to think unconventionally in order to create a myriad of design solutions to your project. He brings humor to conversations while realizing the importance and seriousness of the business at hand. He will artistically consider different options and help you decide the right direction for planned construction.
With a background in construction, Jay became an architect more than 20 years ago. As a child, Jay's primary play was designing spaces with whatever materials he could find inside or outside, whether it was building with common household objects, creating spaces in canopies of trees, digging caves in hillsides, or building with sticks. He started working at age 14 in restaurants and bars and was a general manager by the time he was 18. He never imagined a career other than in restaurants until he was in his early 20s and realized his primary purpose in life was less than fulfilling. He found a job as a carpenter's apprentice and became fascinated with the process of creating new spaces throughout the course of the day. Those first houses he helped build were designed by Robert A. M. Stern (a nationally renowned architect) and once Jay saw the architectural drawings, served to inspire Jay to attend college and become an architect. Jay has worked for five different firms since then gaining experience as an architect and a leader. Taking the best from each place of employment, he has created a firm based on integrity, respect, and values.